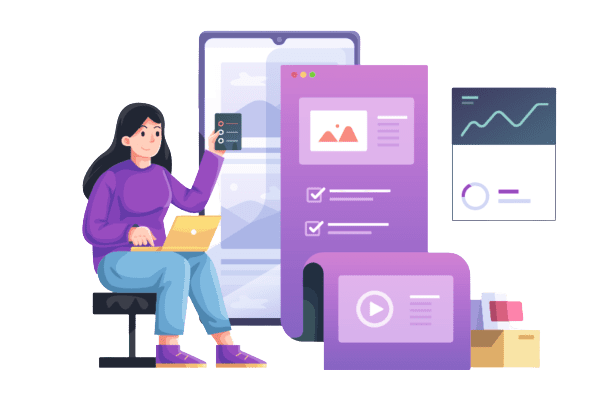 About Us
SAMS
is a specialist HR Management consultancy serving the Public Health, Development, and CSR sectors in India for the past 26 years Over this extensive journey, we have orchestrated and executed more than 50 written tests, reaching out to an impressive count of approximately 7 lakh candidates. Our relentless efforts have resulted in successfully filling over +40,000 vacancies for a wide array of positions across the nation.
Motivated by our unwavering belief in the transformative power of education and our dedication to facilitating academic and career success, particularly within the Public Health, Development, and CSR domains, we are embarking on a new initiative. This initiative encompasses a multifaceted approach to address the shortage of skilled health professionals in India.
As part of this comprehensive strategy, SAMS shall be introducing a range of services designed to empower aspiring health professionals. Our foremost offering is a meticulously crafted mock test service, tailored to the specific needs and demands of the paramedical field initially. These mock tests are poised to provide aspiring candidates with the essential preparation and evaluation tools necessary to excel in their chosen careers.
Our expert-designed tests closely mirror the actual exam format, covering relevant topics and assessing critical thinking and problem-solving skills. Paramedics shall benefit from personalized feedback and performance analysis, identifying strengths and areas for improvement.
Our Mock Test Services empower paramedics to enhance their confidence, time management, and overall exam performance. We are committed to supporting paramedic professionals' growth and success, equipping them with the tools to excel in government job exams.

Click Here For Read More
Beyond mock tests, we are also committed to providing invaluable career counselling services. Our aim is to guide and support students and jobseekers in making informed decisions about their educational and professional journeys. With a keen understanding of the unique nuances within the Public Health, Development, and CSR sectors, our counselling services will serve as a compass, helping individuals navigate towards the most promising opportunities.
Recognizing that education and training are lifelong endeavour's, SAMS shall be further extending its commitment to upskilling programs. These programs shall be strategically designed to empower health professionals with the latest knowledge, technologies, and best practices in their respective fields. Upskilling opportunity shall aim to create a pool of highly competent and specialized individuals who can contribute significantly to the betterment of healthcare and development efforts in India.
Click Here For Read Less